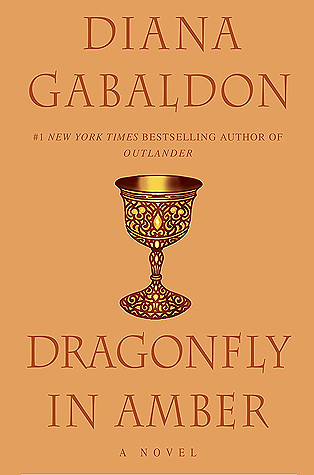 [book-info]
For nearly twenty years Claire Randall has kept her secrets. But now she is returning with her grown daughter to Scotland's majestic mist – shrouded hills. Here Claire plans to reveal a truth as stunning as the events that gave it birth: about the mystery of an ancient circle of standing stones…about a love that transcends the boundaries of time…and about Jamie Fraser, a Scottish warrior whose gallantry once drew a young Claire from the security of her century to the dangers of his.
Now a legacy of blood and desire will test her beautiful copper-haired daughter, Brianna, as Claire's spellbinding journey of self-discovery continues in the intrigue-ridden Paris court of Charles Stuart…in a race to thwart a doomed Highlands uprising…and in a desperate fight to save both the child and then man she loves.
I finally got around to finishing this book, finally! It took me long enough. It wasn't that it was a bad book or that it was hard to get through, I suppose mostly just because after watching the t.v. series, I needed a bit of a break and then I got into reading other books and this one kind of got just left on the shelf.
Now that I've finished reading it, I really can't believe I put it down and out of my mind in the first place. There was a lot going on in this book. For one it jumped back and forth at points from Claire and Brianne in the future to Claire and Jamie in the past. At points it was hard to remember where the book had left off when it jumped from past to future or vice versa. That was my only qualm really. Well that and I didn't really enjoy reading about Roger Wakefield, until close to the end, when it was finally revealed how he fit into the equation.
A lot of things were revealed in the end and I can say I'm quite excited to start reading the third book, especially after reading a sneak peak in the back of this book for the third book. I can't wait!!