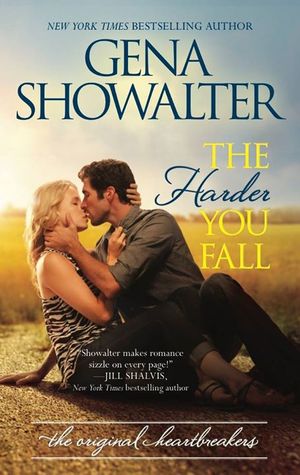 [book-info]
Millionaire video-game creator Lincoln West has a dark and tragic past. The sought-after bachelor lives by a rigid schedule and single rule- one relationship per year, lasting no more than two months. No exceptions. He moved to small town Strawberry Valley, Oklahoma, with his brothers-by-circumstance hoping to escape the worst of his memories – until a brash beauty dredges up long-buried emotions.
A reformed party girl, Jessie Kay Dillion is determined to walk the straight and narrow. But her love-hate sizzle with West is just too irresistible. They can't be near each other without tearing off their clothes, but the last thing she needs is to be his next two-month dump. Can she be the one exception? Because as any former girl-gone-wild knows: rules are made to be broken.
Review
If I could sum up how I feel about this book in one word, I would say riveting. I really and thoroughly enjoyed reading this novel.
Jessie and West engaged in this sort of chase with each other. West and his conflicting feelings put Jessie and her heart through the wringer more than once though despite this he had always wanted what was best for her, and by the end of the novel they reached an ending that they deserved.
West played the perfect guardian angel/knight in shining armor role, but the author shook it up with his quiet past. Even though Jessie had the reputation of the love 'em and leave 'em type it wasn't really flaunted, which was nice. I really enjoyed both characters.
This book can be read as a stand alone. I haven't read any others in the series, but I definitely would like to. The book hints and gives little bits and pieces of the other characters pasts, it has left me intrigued and excited to read about the other characters.
Like I said I really enjoyed this book, however I was slightly disappointed with the ending. The author had built up this great suspense for this one thriller moment that I was expecting, and then when said expected thriller moment approached the book fizzled out. I felt like it, the ending was rushed a bit, not that it was a bad ending, I still enjoyed it but it was almost like the author got super excited because she could see the end that she sprinted to the finish line.