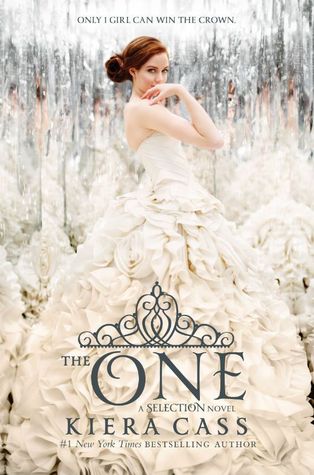 [book-info]
The Selection changed America Singer's life in ways she never could have imagined. Since she entered the competition to become the next princess of Illea, America has struggled with her feelings for her first love, Aspen–and her growing attraction to Prince Maxon. Now she's made her choice … and she's prepared to fight for the future she wants.
Find out who America will choose in The One, the enchanting, beautifully romantic third book in the Selection series!
Review
I LOVED this novel!!
It took me less than a day to devour it and boy was it good. I was not disappointed in fact I was quite surprised with how it unfolded. I loved the first two in the series, the first was my favorite but this took over after I closed the cover.
This book invoked so many emotions, and it threw curve balls at me that I didn't see coming. The whole plot was enchanting, and inspiring that love can conquer all even where seeds of doubt are planted. The characters developed quite a huge amount in this book from the other two and I found that characters I was annoyed with I grew to love as their real personalities came to light (the girls of the elite).
Thought the ending was quite sad and not what I was expecting, it did have a silver lining, and what I hoped would come of the end happened.
I'm quite elated and my money was well spent. Definitely a book I'm going to be rereading and I definitely recommend this book and series to anyone looking to read about love and forever after.