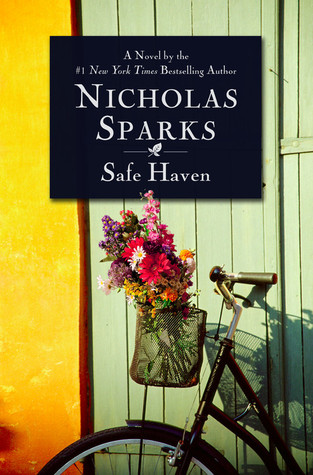 [book-info]
When a mysterious young woman named Katie appears in the small North Carolina town of Southport, her sudden arrival raises questions about her past. Beautiful yet self-effacing, Katie seems determined to avoid forming personal ties until a series of events draws her into two reluctant relationships: one with Alex, a widowed store owner with a kind heart and two young children; and another with her plainspoken neighbor, Jo. Despite her reservations, Katie slowly begins to let down her guard, putting down roots in the close-knit community and becoming increasingly attached to Alex and his family. But even as Katie begins to fall in love, she struggles with the dark secret that still haunts and terrifies her…a past that set her on a fearful, shattering journey across the country, to the sheltered oasis of Southport. With Jo's empathetic and stubborn support, Katie eventually realises that she must choose between a life of transient safety and one of riskier rewards…and that in the darkest hour, love is the only true safe haven.
Buy: Amazon | Barnes and Noble | ITunes | Kobo
Review

First off I have to say that I did see the movie, way before I got a chance to pick the book up and finally read it. With that being said like most instances books are way better than the movies and well this novel was no exception. It was definitely way better than the movie and I only wish now that I had gotten a chance to read the novel before hand.
This book was hard to put down and even when I had to put it down it was never far from reach. I liked the characters from the beginning with the exception of Kevin; Katie's husband. But who would like a man like that, character or not. The characters were relatively easy to relate to in their everyday lives. I could feel the fear that Katie felt with the way the author put it all into words. Spark's painted a setting that I could easily see the characters in. It was like watching a movie, a fantastic movie. The plot twists kept me on the edge of my seat and it was interesting to see how gradually mentally insane Kevin got as the story unfolded, while the opposite happened to Katie, it was like they switched roles.
I'd have to say that out of the whole novel my favorite character was Jo, Katie's next door neighbor. I loved her personality and the way she helped Katie realize that she doesn't need to keep hiding in fear. It was very interesting in the end to find out her part in the entire plot.